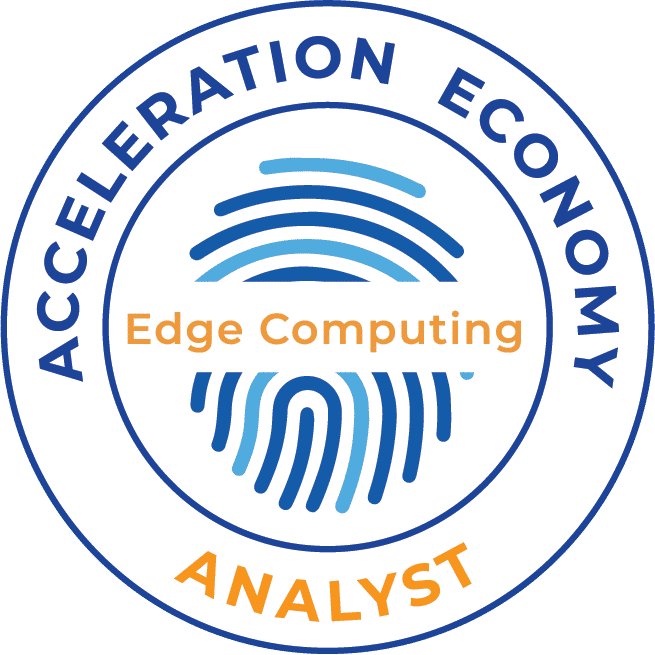 Some technology experts and analysts are posing questions, such as should we be talking about edge computing? Who cares? Why will it matter to business leaders, technology leaders, or customers of an organization? The same question has applied to technologies such as blockchain, cloud, AI, and many others. The answer – it depends.
In this episode of the Cutting Edge podcast, I will explore the value of discourse of edge computing for various audiences in and outside your organization. I will also suggest some ways to have meaningful discussions on the nature, role, and value of edge computing.
Highlights
00:24 – Leonard introduces the conversation of whether edge computing matters—should we even be talking about it at all? Is it just a buzzword with no significance or relevance? He covers three main points:
What is in the name? Do we compute or not compute at the edge?
Who should care and talk about it?
What is the importance of semantics in the value discussion?
01:04 – How relevant is edge computing? It is still a young technology trend trying to prove itself against the convention of centralized computing in the cloud and enterprise data centers.
02:04 – When talking about edge computing, it's really about distributed computing. The "edge" is just the span between the endpoint device and the edge node that an application or workload is distributed. It's essentially anywhere except for the central cloud or enterprise data center.
02:41 – In earlier articles of the Cutting Edge series, Leonard broke down these distinctions and further background on the edge:
02:57 – In determining the relevancy, Leonard lands on the idea that we should be talking about it but in certain circles. It is relevant to roles, such as digital service providers and enterprises, mobile and virtual network operators, cloud service providers, manage IT service providers, and related.
05:14 – Without a technical background or involvement in infrastructure, many business people won't understand edge computing in terms of business value. Technologists need to stop talking about it to business constituents and focus on the opportunities for innovation.
06:44 – There has been some interest in edge security, with the popularization of SASE (Secure Access Service Edge). Although it creates secure edge network environments for enterprise endpoints and applications deployed remotely, it's not entirely the same as edge computing.
07:11 – Product development and management groups of connected consumer industrial gadgets will consider edge computing to be relevant. In addition, digital service providers will also be interested in this new battleground for computing.
08:22 – There is a need to focus on what's outside of the norm—consider what new concepts require a great understanding. Although this concept isn't new, those who are new to it need to understand its legacy, terminology, and underlying concepts.
09:20 – By having better visibility of this frontier, then you can start the hard work of designing solutions and driving business value to the edge.