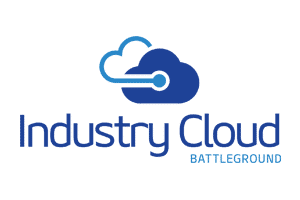 You're watching a top moment from the Industry Cloud Battleground Week highlighting the financial services industry. This five-day digital event, which premiered in November 2021, delivered insights to inspire, educate and engage business and technology leaders who are actively defining their industry-specific cloud strategy.
---
Highlights
00:09 – Oracle's clients trust the company as a partner in innovation because Oracle's product offerings don't directly compete against them.
00:19 – Just outside Chicago, Oracle built an innovation lab that promotes co-creation. It provides an environment where customers can come work with the company in the real world.
00:38 – By working with customers, Oracle is putting forth a notion of co-creation and innovation together—whether it's using Oracle's capabilities and technologies or a combination with what the partners bring to the table.
00:54 – On the application side, when users combine the Oracle Cloud with its open banking APIs, it gives them an unparalleled platform to drive innovation and integrate with other providers as well.
01:35 – In addition, Oracle has a startup—or a FinTech ecosystem. Oracle provides FinTechs with an environment through Oracle Cloud, enabling them to innovate faster and still be compliant.
---