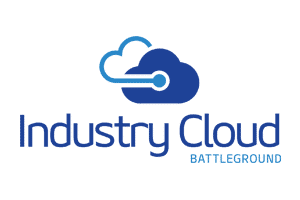 Healthcare is becoming one of the most promising industries to adopt blockchain and its related technologies. However, few in the industry seem to recognize the advantages offered.
Blockchain remains a relatively new and often misunderstood set of technologies (it's more than just Bitcoin and other cryptocurrencies), blockchain, decentralization, and the supporting W3 developer stacks offer the serious potential to revolutionize healthcare. From patient to provider, commercial payer to pharmaceuticals, blockchain, and W3 is projected to be "the next big thing" that acts as a positive disruptor to many bottlenecks and pain points in healthcare.
Connected blockchain networks, decentralized code, autonomous organizations, and tokenized value stores are some of the key technologies to the decentralized, and W3 future in healthcare. With this potential in mind, stakeholders are eager to understand what 2022 has in store for this promising technology.
Let's take a look at where the current healthcare market of blockchain technologies stands in 2022, areas where blockchain is being developed, challenges to adoption, who the key players in this industry are, and ultimately predictions for 2022 and beyond.
What are the Current Blockchain Market Stats?
According to a recent Vantage Market Research, the market size of blockchain-related technologies in healthcare was valued at USD 287.9 Million in 2021.
Globally, the healthcare blockchain market is projected to reach USD 829.0 million by 2023 from USD 53.9 million in 2018, at a CAGR of 72.8% (according to MarketsandMarkets).
How is Blockchain Projected to Change Healthcare?
Blockchain and other decentralized technologies are already seeing usage in early-adoption, as well as W3 tech platforms to be launched in 2022 and beyond.
Because of blockchains various applications, global blockchain technology in healthcare markets can be segmented by each application and end-user. This means that applications don't necessarily need to be universal across the board; instead, the technology is expected to gradually be adopted in the following ways to accommodate end-users:
Patients have more control over the data they choose to sell (or opt out of)
Smart contracts assisting with consent management and verifications
Connected wearable health devices
Medical devices at the point of care. (Edge computing)
Protection of large-scale healthcare enterprises and private practices against increasing cases of data breach and data security concerns
Clinical research trials and the drug supply chain can both benefit from the traceability and transparency blockchain technology
Insurance providers get better access to patient information, such as maintaining real-time records of insured patients and more accurate billing.
Pharmaceutical companies and distributors can oversee greater management of their supply chain.
And more.
In each of these use-cases, it's not difficult to see the potential for reduced costs, greater efficiency, more accuracy, and other benefits that can fix healthcare globally. Furthermore, these benefits will have a cascading effect where, for example, more accurate billing and reduced fraud through the blockchain means lower costs of healthcare for consumers.
What are the Obstacles to Growth for Blockchain in Healthcare?
Not everything related to blockchain and W3 is met with widespread anticipation. Despite the fact that it has the potential to improve the quality of medical services, blockchain offers clear several factors that will impede market growth unless these obstacles are addressed in 2022.
The following are just some of the challenges facing rapid and sustainable growth in blockchain tech:
Already-strained healthcare landscape due to evolving technologies
Financial obstacles, such as updating existing IT infrastructure
Lack of clear ROI
Interoperability issues and lack of standardization with existing legacy systems and emerging innovations
The difficulty of legislation and lawmakers to govern uncentralized technology
Lack of awareness about blockchain technology
Computational overhead
Privacy and security concerns
Immaturity of the technology itself
Insufficient skills to understand and implement it
The reluctance of patients in managing their health records/data
Liability issues
As more practical use-cases provide data and solutions on these obstacles become more widely available, expect for these issues to be resolved, addressed, and/or accommodated within global healthcare systems.
---