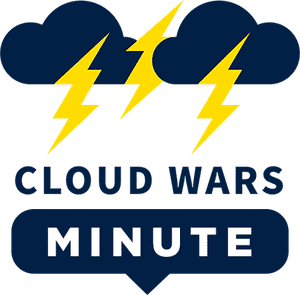 Welcome to the Cloud Wars Minute — your daily news and commentary show, hosted by Cloud Wars Founder, Bob Evans. Each episode provides insights and perspectives around the "reimagination machine" that is the Cloud.
Highlights
00:43 — ServiceNow CEO, Bill McDermott has been driving the company in a high-growth fashion with many new ideas.
01:22 — In the earnings call last week, McDermott pointed to the ways that companies differentiate the new things they do for customers and how ServiceNow is on its way to reaching $15 billion in revenue.
01:42 — Bob pulled 10 points from the earnings call that constitute a high-level vision for where ServiceNow is and where it's heading.
01:53 — McDermott said that the big problems that customers and businesses are facing now are becoming opportunities for ServiceNow because of how its platform is set up. He also stated that sometimes you have to be standalone, and sometimes you have to collaborate.
02:20 — ServiceNow emphasizes the power of speed in all of its products and services.
02:45 — Finally, the company has united the development teams for its core technologies as well as its industry-specific solutions.
---
Register today for THE cloud event of the year