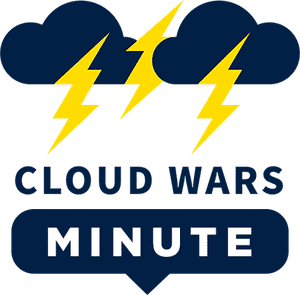 Welcome to the Cloud Wars Minute — your daily news and commentary show, hosted by Cloud Wars Founder, Bob Evans. Each episode provides insights and perspectives around the "reimagination machine" that is the Cloud.
Highlights
00:18 — Last week, during Microsoft's earnings call, CEO Satya Nadella raved about their move of Tier-1 workloads into the cloud. Many of these huge workloads that are being moved to the cloud run on SAP on-premise systems.
00:48 — The mission-critical workloads—those that run the core parts of the business, make revenue, and deliver products and services to their customers—are now moving to the cloud.
01:20 — In Microsoft's fiscal Q3, Nadella reported that the number of $100 million Azure deals doubled over the same quarter a year earlier.
01:50 — Additionally, Nadella said the Tier-1 workloads are unlike anything Azure has ever run. Not only is it an entirely new category for Microsoft, but it's also new territory for customers to move into.
02:36 — During the earnings call, Nadella spent much time talking about the cloud migrations and technological strategies that Microsoft has deployed.
02:52 — This move to the cloud enables them to have more agility, better data analytics, and better opportunities to infuse AI.
---
Register today for THE cloud event of the year