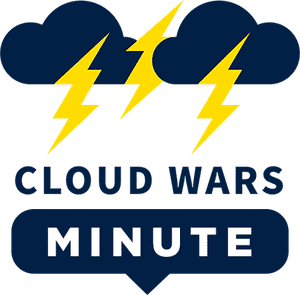 Welcome to the Cloud Wars Minute — your daily news and commentary show, hosted by Cloud Wars Founder Bob Evans. Each episode provides insights and perspectives around the "reimagination machine" that is the Cloud.
In this episode, Bob hails SAP's Q2 figures as strong indicators of demand for modern technology and business transformation, even in times of economic uncertainty.
Highlights
00:00 — SAP's Q2 Cloud figures grew 34% (24% in constant currency), with Cloud ERP business up 84% (or 72% in constant currency). Business technology platform business was up 40%.
00:47 — RISE, SAP's innovative new go-to-market program, is now the preferred model for SAP customers moving to the Cloud. A reported 85% of customers choosing RISE are also adding other SAP solutions or applications.
01:44 — Concur revenue is up 22% for the quarter, marking an impressive comeback from the pandemic.
02:16 — The ongoing demand for modern technology appears constant, even in times of potential economic downturn.
00:00 — SAP has rebounded from pandemic difficulties to become one of the fastest-growing companies in the Cloud Wars.
---
To see more Cloud Wars content, including all recorded sessions from June's live Cloud Wars Expo, please register here for your Cloud Wars Expo on-demand pass. The on-demand pass, which is included with your Acceleration Economy subscription, gives you access to approximately 40 hours of invaluable educational content from last month's event.