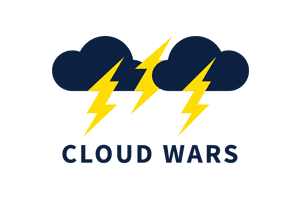 Continuing to ratchet up its database portfolio and competitive positioning, Google Cloud has released a PostgreSQL-compatible database service that it says is twice as fast as Amazon's comparable service.
The big picture here is that Google Cloud is aggressively expanding its software capabilities, with this week's announcement of AlloyDB for PostgreSQL coming on the heels of multiple launches made last month at the company's Data Cloud Summit.
And earlier this month, CEO Thomas Kurian stated unequivocally that Google Cloud's accelerated foray into high-value software has become a strategic differentiator for the company and a powerful complement to its prowess in cloud infrastructure.
In my recent piece called Google Cloud Beating Microsoft and Amazon in Key Areas, Says CEO Thomas Kurian, Kurian lays out three reasons why he feels Google Cloud is winning a sizeable percentage of deals from much-larger rivals Microsoft and AWS. From that analysis, here are Kurian's three factors—and please pay special attention to #2:
the fast-rising revenue backlogs discussed above;
the rise of software rather than just infrastructure as the cloud's greatest value: "Cloud is the future of all software. And so the newer segments will show more growth: data and analytics, security, etc. And we have very strong positions in some of these new market segments, which are growing faster in many cases than infrastructure"; and
Google Cloud's aggressive moves into new categories and market segments: "Some of these market opportunities are coming faster to us because, for instance, if you look at what we've announced with sovereign cloud in Europe, we were the first to announce availability in several countries, and that gives us a time-to-market advantage in certain cases."
Coming back to this week's new database entry, Google Cloud positioned Alloy DB for PostgreSQL as a high-performance, open, and more cost-effective alternative to traditional databases. In fact, the headline of the blog post bylined by GM and VP of engineering for databases Andi Gutmans promises customers that Alloy DB will enable them to "Free yourself from expensive, legacy databases."
As a counterpoint to that traditional model, Google Cloud is positioning Alloy DB for PostrgreSQL as "a powerful option for modernizing your most demanding enterprise database workloads" and claims that:
"AlloyDB was more than four times faster [compared to standard PostgreSQL] for transactional workloads and up to 100 times faster for analytical queries"; and
"AlloyDB was also two times faster for transactional workloads than Amazon's comparable service."
And from the business perspective—the one that ultimately matters more than any other—Google Cloud's ascent up the software stack is paying off handsomely. As Kurian noted in an online briefing last week that I attended, the company doubled the number of megadeals of $1 billion or more that it won in 2021 over the comparable number generated in 2020.
That is still more evidence that the biggest winners in the Cloud Wars are you, the customers.
---
Register today for THE cloud event of the year