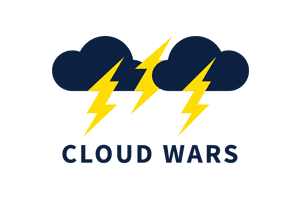 Based on a revenue backlog of about $40 billion, Google Cloud is "very confident" that it is "increasing market share relative to" Microsoft and Amazon in the intensely competitive Cloud Wars, CEO Thomas Kurian said last week.
Echoing a forward-looking comment made during his second month on the job in February 2019, Kurian contrasted the huge cloud revenue volumes that Microsoft and Amazon's AWS have built up over the past 10-12 years with the superior growth rates and impressive backlog that Google Cloud has amassed in the past 2 years.
"Total revenue in the cloud can be representative of how long you've been in the cloud business, but backlog growth is more representative of how much you're winning," Kurian said during an online briefing of analysts last week.
"If you look at our backlog growth relative to some of the other players and their public numbers, we are much closer [to them] than we would be based on the share of revenue that we have. Our win rate in the last two years has been materially different than the win rate over the prior 10 years when we were not fully in the market.
"So I would say that we are very confident based on our track record, not just based on statements that we make," he said.
Want to see Microsoft and Google Cloud go head to head? Join us at Cloud Wars Expo June 28-29-30 in San Francisco for a 3-day celebration of innovation, opportunity, and growth acceleration. Microsoft and Google Cloud will be participating in our one-of-a-kind Industry Cloud Battleground Live program, in which those two companies as well as Oracle, SAP, Workday, and IBM answer 5 customer-centric questions about their purpose-built solutions so that attendees can gauge which company's the best choice. It will be a show like no other—please join us!
As I've pointed out here on multiple occasions over the past 15 months since Google Cloud parent Alphabet first began releasing financial details for its cloud unit, two things are simultaneously and undeniably true about the competitive dynamics of the three biggest cloud providers:
Google Cloud has been by far the fastest-growing of the three for the past 5 quarters with growth rates of at least 44% across that span; and
Google Cloud's Q1 revenue of $5.8 billion is much smaller than that of Microsoft Cloud, which at $23.4 billion is 4X bigger, or AWS, which at $18.44 billion is 3.3X bigger. (For more on this fierce 3-way competition, please see Hottest Q1 Cloud Companies: #1 Google, #2 Amazon, #3 Microsoft.)
In that context, it is Kurian's contention that the first comparison is the more relevant and telling one because it reflects current reality, whereas—in his view—the accumulated quarterly revenue figures reflect the impact of ongoing deals made years ago.
To bolster his position, Kurian showed this slide during the analyst briefing, which your humble correspondent attended:
I have a few thoughts on the numbers shown in this slide:
with Q1 revenue of $5.8 billion, Google Cloud has an excellent chance to finish the year with revenue of more than $25 billion;
regarding the Alphabet backlog figure of $51 billion, Alphabet said "most" is attributable to Google Cloud—so in my opening sentence above, I used a backlog figure for Google Cloud of $40 billion as a rough guess since that 80% slice is a reasonable approximation of "most." And while I was hoping to contrast that number with comparable ones from Microsoft Cloud and/or AWS, I could not find parallel figures for those companies; and
the one that really blew my hair back was the 65% growth rate in the number of deals of $1 billion or more in 2021 versus 2020. After all, "65%" is a very precise number—they didn't say two-thirds or some round number. According to some rough calculations done on the palm of my left hand, the smallest possible base for which a growth rate of 65% would yield a whole-number outcome is 20—so we might speculate that in 2020, Google Cloud had 20 deals of $1 billion or more and that in 2021, it had 33 such megadeals. Or, it could be 40 in 2020 and 66 in 2021. Either way, those are some fantastic numbers and surely underscore Kurian's overarching point.
Back in February 2019, in Kurian's second month on the job, he spoke at a Goldman Sachs investors conference and analyst Heather Bellini asked him the very same question that last week yielded the response that I've highlighted above. Back then, Kurian said he had no control over what had already happened, but that he and Google Cloud would focus instead on the future needs and expectations of customers rather than on the past achievements of other cloud providers.
It was a great reply, and Kurian wrapped it up by saying, "What customers want from the cloud today and into the future is very different from what they wanted 2 or 3 or more years ago. And we're going to focus on those future needs."
To that end, he cited 3 factors that underpin the confidence he and his company have in their ability to continue to win share:
the fast-rising revenue backlogs discussed above;
the rise of software rather than just infrastructure as the cloud's greatest value: "Cloud is the future of all software. And so the newer segments will show more growth: data and analytics, security, etc. And we have very strong positions in some of these new market segments, which are growing faster in many cases than infrastructure"; and
Google Cloud's aggressive moves into new categories and market segments: "Some of these market opportunities are coming faster to us because, for instance, if you look at what we've announced with sovereign cloud in Europe, we were the first to announce availability in several countries, and that gives us a time-to-market advantage in certain cases."
All in all, this is unmistakably great news for the hundreds of thousands of businesses across the globe surging into the cloud because the fierce competition among Microsoft and AWS, and Google Cloud will drive incredible innovation and value for those customers and prospects.
You gotta love the Cloud Wars!
---
Register today for THE cloud event of the year