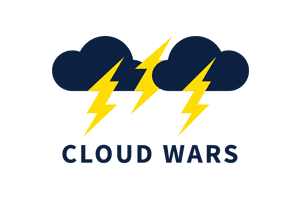 SaaS superstars Workday and Salesforce are preparing to release fiscal-Q1 financial results and I'm forecasting that those numbers will reveal continued strong demand among businesses for cloud-based technology absolutely essential for success in today's acceleration economy.
In both cases, the critical number will be the rate of revenue growth for the quarter that ended April 30. Less than three months ago, both companies expressed great confidence in the ongoing strong demand for their cloud products and services by raising their guidance for their upcoming fiscal years, both of which started on February 1.
Workday's fiscal-Q1 numbers came out yesterday and Salesforce will release its results on May 31.
While growth rates are always significant — they have been a major factor in my ranking of the Cloud Wars Top 10 companies since I launched the list five years ago — they've taken on added significance over the past month as near-hysterical commentary about a looming recession has for some people overtaken common sense.
So let's take a look at the growth trajectories of each of these SaaS stalwarts over the past year to see if that year-long performance should give us confidence in their abilities to continue delivering results that most companies in most industries can only dream about.
Workday's Growth Trajectory
First, Workday's subscription-revenue growth over the past four quarters that make up its FY22, starting with Q1:
Q1 ended April 30, 2021: +17%
Q2 ended July 31, 2021: +19.5%
Q3 ended Oct. 31, 2021: +21%
Q4 ended Jan. 31, 2022: +22.2%
Does anybody notice the trend there? Four straight quarters of accelerating growth.
Salesforce's Growth Trajectory
Here's the quarter-by-quarter revenue growth posted by Salesforce for its FY22 that ended April 30 of this year:
Q1 ended April 30, 2021: 23%
Q2 ended July 31, 2021: 23%
Q3 ended Oct. 31, 2021: 27%
Q4 ended Jan. 31, 2022: 26%
Okay, the absolutists might point out that after steady or rising growth rates for the first three quarters, Salesforce's growth rate slipped in its fiscal Q4 to 26% from Q3's 27%. Yes, that's undisputably true. But given the size of Salesforce's revenue — for Q4, it was $7.33 billion —sequential acceleration is incredibly difficult to achieve. And outside of the cloud industry, how many businesses can you name that had quarterly revenue of more than $7 billion and a growth rate of 26%?
Greatest Growth Market the World's Ever Known
I'm not trying to be an apologist or a cheerleader for these SaaS companies — rather, my point is that all of the Cloud Wars Top 10 have performed at such extraordinary levels, quarter after quarter and year after year, that we perhaps take for granted that these companies are at the forefront of the greatest growth market the world has ever known. There has never been a sustained growth market to rival this one — and if I'm totally wrong on that, let me know and I'll be happy to publish the evidence and admit my error.
One final thought for each company:
On February 28 — just three months ago — Workday offered the ultimate expression of confidence in the future strength of its business by raising guidance for FY23 for subscription revenue to 22%, which equates to full-fiscal-year revenue of between $5.53 billion and $5.55 billion.
On March 1 — again, just three months ago — Salesforce expressed the same sort of bullishness by raising its revenue guidance for Q1 (ended April 30) of $7.37 billion, up 24%.
My advice: Track growth rates carefully, and ignore the hysteria.
---
Register today for THE cloud event of the year