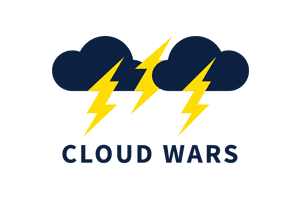 While SAP debuted a slew of significant new products at Sapphire yesterday, the unveiling that made the biggest impact on me was SAP's full-hearted embrace of business outcomes over product features, shorter times to dazzle, and the primacy of data in all its forms, and the power of simplicity.
No doubt some of you customers out there will look at that opening sentence and are wondering what the hell I've been smoking—and to be sure, SAP executives freely admitted these are a work in process with much more to be done.
But in vetting my impressions with a number of customers and partners with whom I chatted at Sapphire, I heard over and over that the SAP of today is dramatically and maybe even profoundly different than the company was just 2 or 3 years ago.
Here are a few examples of why I feel justified in proclaiming there is a "new SAP" that blends the technical excellence the company's had for 50 years with a complete focus on understanding and delivering great business outcomes.
The End of "Sales."
SAP is the first of the Cloud Wars Top 10 companies to blow up the traditional "head of global sales" position and reconstitute it as "global head of customer success" under a single executive responsible for sales, service, support, partners, deployments, and customer success. The objective is to reframe customer engagements around business outcomes and customer priorities rather than endless discussions of product features.
The Right Person in that Job.
Global head of customer success Scott Russell oozes this new mindset and comes across as a passionate advocate for not only a comprehensive alignment with customer lifecycles but also a deeper and ongoing awareness within SAP salespeople and partners that they need to see the world through the eyes of their customers, rather than through their revenue quotas.
Plus, chief marketing and solutions officer Julia White, who's made an enormous impact on the company in her first year, has rebuilt her organization in that first year and is now ready to start shaking things up in the marketplace. The shared passion and energy of White and Russell is a powerful mark of the resurgent SAP and, I believe, a combined force that will resonate strongly with customers.
"I'm obsessed with the mindset of how we approach our work," Russell said in a discussion earlier this week. "And the level of business-process orientation we have within industries is unbelievable—nobody can do what we do. So now when we sit down with customers, we are having very different conversations than we were having not so long ago."
Accelerating to Meet a High-Speed World.
Russell calls it "velocity"—a perfectly fine term—while we call it "time to dazzle" but the basic idea is the same: businesses need their cloud systems to help those businesses move at the speed of their customers and the markets they serve. While tech firms have traditionally talked about the stuff they make in an inside-out orientation, Russell said, SAP is now "flipping that model to outside-in or what we call 'customer-in.' It's a very new engagement model and mindset for us from the old sales model where the primary focus was on 'how much more can I sell?'," he said.
Now, the aggregated teams within Russell's "customer success" organization look at the entire customer life-cycle, beginning with engineering and early co-creation with customers and partners to ensure products are easy to consume and easy to use; entirely new compensation models, followed by the ongoing focus on deployments and ultimately successful outcomes as calibrated by the customer.
"We focus on three areas:
"What's the value that customers get from the engagement?
"What's the business outcome, and are we delivering on that? And
"Third is velocity: speed to achieving that outcome."
Leveraging Its Enormous Data Assets to Benefit Customers.
Throughout my first day and a half at Sapphire, Christian Klein spoke relentlessly and emphatically about the power of data: in unleashing the power of Industry Cloud, in being able to offer via RISE best practices derived from 40,000 customers, in using Signavio business-process intelligence to map current processes and design optimized ones, in creating breakthrough insights for the Enterprise Sustainability Cloud so companies can act decisively and effectively, and in the power of the single data model now possible with Business Technology Platform.
Throughout its history, SAP has generated enormous volumes of data and has undertaken various initiatives to help customers exploit the full power of that data. But too often those efforts were limited by siloed data, incompatible data models, too much complexity in aggregating and securing and analyzing, and inadequate tools to get the right data to the right people at the right time.
That's very different today and an IT exec from Bristol Myers Squibb with whom I spoke illustrated the value of that difference.
Mike DiNovi, executive director of ERP at life-sciences giant Bristol Myers Squibb, explained that the company's single on-premises instance of S/4HANA has triggered a renaissance in workflows, productivity, and what I would call a true data culture.
"With the help of SAP, we now have more and more people spending less time on normalizing and cleaning the data, and more time on focusing on exploring what does the data mean," said DiNovi, who worked on the company's first SAP implementation 25 years ago.
That perspective across a quarter of a century gives DiNovi some unique insights into the impact of simplifying the ways in which mainstream businesspeople can use data.
"People across the company are much more aware of what data means, whereas in the past because the data was so complicated, they had to go to a data person and make a request, and who knows when the answer will be available.
"But today, today, in many cases, people can go ahead and work on the data themselves because with S/4HANA, the data is simplified and more relatable. That allows them to be more creative and spontaneous in the work they do with data and the tools and capabilities we now have so that data becomes a normal part of their job," DiNovi said.
"So now it's become a continuous process with instantaneous moments of 'aha!' from people who are not data scientists."
Simplicity: So Easy to Say, So Hard to Deliver.
This has been a goal of SAP and other tech providers for years, but SAP has begun to make major progress in achieving simpler consumption and usage for customers with its RISE program.
The term "clear core" was used dozens and perhaps hundreds of times in the sessions I attended, and the notion of an intense focus on simplicity was something that came up over and over and over in comments from CEO Klein, customer-success leader Russell, chief marketing and solutions officer Julia White, S/4HANA president Jan Gilg, and SAP Cloud president Brian Duffy.
The Business Technology Platform offers a single architecture and data model for not just SAP developers but also for its partners and customers, and that's one approach to simplicity SAP is eagerly pursuing.
Then with RISE, the entire engagement model is pulled together into a single offering so customers don't have to be the general contractor for a massive project involving not just IT but business-process redesign, change management, and transformation
Final thoughts
Has SAP maxed out on all these initiatives? Of course not.
But everyone at the top of the company is, in my opinion, unquestionably focused on and fully committed to bringing them to fruition and then continuing to refine them as customer needs and expectations evolve.
SAP's always had outstanding technology—and if it can now get these other attributes together, then I am very bullish on the prospects for this new and re-energized SAP.
For more of my thoughts on this, check out my post: Cloud Wars Minute: Sapphire Event Perspectives and "The New SAP"
---
Register today for THE cloud event of the year