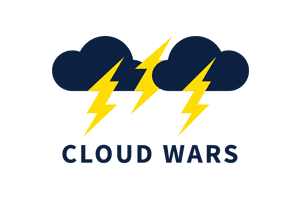 With the arrival of multiple purpose-built sustainability clouds featuring highly precise and comprehensive tools that work with not only internal operations but also suppliers, partners, and customers, businesses of all sizes now have access to digital solutions that can:
help organizations reduce waste of all types;
lower emissions of harmful byproducts; and
incorporate those efforts into new—and profitable!—operating models.
In the weeks to come, we at Cloud Wars will be taking a closer look at the sustainability clouds and initiatives being offered by each of the Cloud Wars Top 10 and will be analyzing those in the context of the business value each helps generate.
As I evaluate the various offerings from across the Cloud Wars Top 10, here are the 6 key attributes I'll be looking for:
Is this provider's sustainability cloud or solutions focused on operational data that will allow organizations to understand their end-to-end operations?
Does it allow customers to take an end-to-end approach to improve sustainability?
Does the sustainability cloud or solutions enable customers to inextricably tie those sustainability efforts to innovation and growth?
Does it provide easy access to critical data in a transparent and open fashion?
Does it require that sustainability efforts be a full part of mainstream operations, or is it positioned as a peripheral bolt-on?
Can the provider deliver customer stories that clearly showcase the fusion of sustainability objectives with revenue growth and corporate innovation?
To kick off this approach, we'll first take a look at what I believe are the three leading sustainability clouds: those offered by Google Cloud, Microsoft, and SAP. Since I attended SAP Sapphire last week and got a first-hand look at what that company's doing, I'll launch this series with a look at the offering from SAP.
SAP Cloud for Sustainable Enterprises
As noted above, a huge factor in determining how serious a tech vendor is about its sustainability solutions is the fusion of those solutions into the end-to-end operations of a business. If that fusion is deep and complete, then you're looking at a very legitimate solution.
But if that alignment is limited or isolated, I would advise you to keep looking because, in today's highly disruptive and fast-paced economy, sustainability cannot be a part-time hobby. CEOs will find out pretty quickly that they can't play footsie with this opportunity—either they are strategically and fully committed to sustainability from the C-suite on down, or they're just trying to check a box on their bonus plan.
At SAP, the primary evangelist for the sustainability movement has been none other than CEO Christian Klein, who more than a year ago began talking about the arrival of a third "line" for which CEOs must take full responsibility: the top line, the bottom line, and now the green line.
At SAP Sapphire last week in Orlando, the subject was front and certain, both on the exhibit floor and in every executive session I attended. Every single high-level SAP exec I met with was not just able to deliver the SAP sustainability story but to do so with clarity and passion and insight.
As Klein wrote recently on LinkedIn, "And third, we can't act on sustainability without transparency. This challenge is the greatest opportunity for our society, our planet, and our businesses. We're helping our customers manage their 'green line' in the same way we have supported them in managing their top and bottom lines: making it clearer than ever that sustainability and profitability are not mutually exclusive" (emphasis added).
The key to that fused combo of sustainability and profitability is, of course, data—and under Klein, SAP is aggressively leveraging its unmatched access to corporate data from every industry on the planet. That focus comes through with great clarity in the company's description of its new SAP Cloud for Sustainable Enterprises, which SAP says "allows you to drive sustainability in line with your profitability targets."
At a Q&A session during Sapphire, Klein said that as SAP was creating its cloud for sustainable enterprises, leaders realized that while customers would need to be fully committed to the initiative, each company's situation would require that it be able to map out its own approach and identify specific focus areas. He goes on to offer these perspectives about its sustainability cloud.
As a result, the company says the SAP Cloud for Sustainable Enterprises allows customers to "pick and choose from solutions and services that address their sustainability challenges and business opportunities" and that it can be "tailored to your needs and extended anytime with industry cloud solutions from SAP and partners."
SAP says its sustainability cloud also allows customers to:
run automated sustainability reporting integrated into business processes;
achieve zero emissions as measured on the corporate or product level;
deploy circular business models that reduce waste dramatically; and
extend those internal efforts outward to suppliers and partners.
Two particular sets of solutions stood out to me and I want to share those here:
With the Sustainability and ESG Reporting and Steering solutions—also known as the Sustainability Control Tower—businesses can:
integrate and automate reporting and sustainable performance management;
secure supply-chain risk and reputation across environmental, social, and governance (ESG) topics; and
oversee environmental footprints.
And in the rapidly growing category of circular economy, SAP says its Responsible Design and Production solutions enable customers to:
manage responsibility for sustainability programs across extended networks of producers;
recover, re-use, and trace materials from across an extended supply chain; and
use operational data to demonstrate full compliance at the product level with regulatory requirements.
Huge commitment from major customer/partner: Accenture
During Sapphire, Klein had a video conversation about sustainability with Accenture CEO Julie Sweet, whose company is both a customer and partner of the SAP Cloud for Sustainable Enterprises.
"At Accenture, we have a shared commitment to sustainability for ourselves and our clients, and SAP has been and continues to be an important part of that journey for us and our clients," Sweet said.
In the very near future, "the leading companies will be those that can harness the powerful force of sustainability into their strategy," Sweet said. "We know many of our clients are spending hundreds of millions on their digital business transformation, and through our partnership with SAP, we can help them embed sustainability into those transformations from Day 1."
Final thought
One of the powerful new voices within SAP is chief marketing and solutions officer Julia White, who joined the company a year ago after a 20-year career at Microsoft. When asked during a Q&A session about the biggest opportunities for SAP, White immediately responded, "We've got lots of big opportunities, but to me here are two of the very biggest: bringing the entire SAP portfolio together with our own development teams as well as those of our customers, and also sustainability. It's a huge opportunity for us and our customers, and that's also a very big role and responsibility for us.
"And we're ready."
---
Register today for THE cloud event of the year