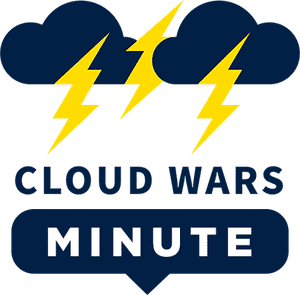 Welcome to the Cloud Wars Minute — your daily news and commentary show, hosted by Cloud Wars Founder, Bob Evans. The next three minutes are packed with insights and perspectives around the "reimagination machine" that is the Cloud! Today's Topic: How Microsoft Will Influence the Metaverse, and Vice Versa.
Highlights
0:10 – We're excited to announce a new innovation from Acceleration Economy all about the emerging physical-meets-digital realm: My Metaverse Minute will be hosted by AE Analyst Kieron Allen and offer exclusive guidance without the "fluff." Dive into this topic by subscribing to My Metaverse Minute today.
0:35 – Bob says that he believes that currently, Microsoft is arguably the company that's going to have the greatest impact on the emerging metaverse. Under CEO Satya Nadella, Microsoft is looking to help define what the metaverse is, how businesses should move into it, and where it's headed in the future.
1:10 – On a recent Microsoft earnings call, Satya Nadella spent some time talking about the simple fundamentals of the metaverse. He described two sets of three actions that the metaverse will enable. First, he said that in the metaverse, you can "digitize people, places, and things." And second, once that digitization is complete, you can "visualize, simulate, and analyze business processes." And that second capability is where Bob believes Nadella and Microsoft are really focused.
1:45 – Nadella also called the metaverse "the second wave of the internet." If the first wave was where you could build websites, in this second wave, you can fully automate business processes. The second wave is giving rise to smart factories, smart buildings, and even smart cities. Microsoft also has a new Dynamics 365 suite called Connected Spaces, for business process automation, just one among many of the company's products that are relevant to the metaverse.
2:38 – One of the striking things about Nadella's comments on the earnings call was the way that he spoke very much in the present. The metaverse is not "coming," it is here. The way that Microsoft is approaching this emerging space—looking to digitize people, places, and things and visualize, simulate, and analyze business processes—is very powerful.
3:08 – We'll keep you updated on all things metaverse through the new My Metaverse Minute channel. Subscribe right here to get exclusive guidance.