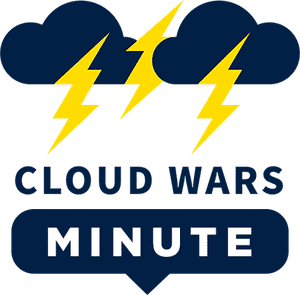 Welcome to the Cloud Wars Minute — your daily news and commentary show, hosted by Cloud Wars Founder, Bob Evans. Each episode provides insights and perspectives around the "reimagination machine" that is the Cloud. Today's topic: The "Big Secret" Driving Salesforce Revenue Growth
Highlights
0:15 – Marc Benioff, Co-Founder and Co-CEO of Salesforce, has a "big secret" that Bob believes is that Industry Clouds are a big driver of their revenue in Q4. Salesforce made some reference toward Industry Clouds being significant to revenue, but they didn't provide specific numbers.
1:26 – It is very likely that, for Q4, Salesforce probably generated close to 1 billion dollars of revenue from Industry Clouds, with a growth rate of 50-60%. This shows there was remarkable growth and a lot of demand from customers.
1:50 – Salesforce CRO Gavin Patterson said that CEOs want a very quick return to value and to do so they will need to pay a little more. The belief is that more value will equal more revenue in the long run.
2:05 – CFO Amy Weaver said that their largest deal ever was built around financial services and that 8 of their top 10 deals included industry specific solutions.
2:19 – Not to be outdone, co-CEO Bret Taylor said that Salesforce's most strategic deals were driven by industry-specific products.