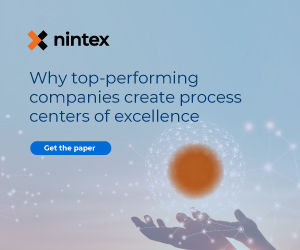 While always intensely prepared and utterly unflappable during Oracle earnings calls, CEO Safra Catz was far more bullish than I can ever recall during Oracle's Q4 call on June 15.
Calling Q4 "fantastic" and "incredible" and reflective of a "global phenomenon, Catz also noted in an understated way at the end of the call that this was her first full year as the company's lone CEO and as head of Oracle's global field organization.
On my weekly Cloud Wars Top 10 rankings, Oracle is #6, and on my Industry Cloud Top 10 rankings, Oracle is #3.
With its leading products all generating hypergrowth revenue figures—Fusion ERP 46%, OCI cloud infrastructure 103%, and Autonomous Database 56%—Catz and Oracle chairman Larry Ellison had good reasons to feel buoyant. In such cases, it has always been Ellison who has slashed at competitors and portrayed Oracle's marketplace standing as being rather more grandiose than the numbers would indicate. And it has always been the intense Catz who, while never contradicting Ellison in any way imaginable, would quietly but firmly re-establish the reality of the situation while also projecting unshakeable confidence and optimism.
But what we saw earlier this week from Catz was something quite different: a nearly unrestrained expression of optimism in the company's performance and potential, and a steady but upbeat articulation of a company that's ready to soar from that Q4 foundation.
Here's what I mean, in Catz's own words from the earnings call.
1. A blowout quarter across the globe. "We had a fantastic quarter, with revenue nearly $200 million above my guidance. Q4 is really a story of every product, every region, and every metric exceeding expectations."
2. The big dog is getting bigger and faster. "Our back-office cloud application revenue (ERP and HCM) is not only bigger than our nearest competitor but also growing more than twice as fast."
3. The growth rate will rise in 2022. "I see total revenue for fiscal 2022 growing faster than fiscal '21, with constant currency revenue growth somewhere in the mid-single digits."
4. Doubling CapEx to meet demand. "Given our increasing confidence in revenue growth and our unique and differentiated position in the market, we are going to invest back in the business at a greater rate so we can further accelerate the top line…. We believe that now is the right time to increase our investments to capture market share. As such, we expect to roughly double our cloud capex spend in FY 2022 to nearly $4 billion. We are confident that the increased return in the cloud business more than justifies this increased investment and our margins will expand over time."
5. More and more reference-able customers. "It was an incredible Q4, and Q1 looks enormous. Bookings are way up, and there's just a lot of success. We have so many customers that have gone live so we have references from some of the largest companies in the world to really small or medium-sized companies. Almost any prospect can find many companies just like it already being incredibly successful.
6. Riding the digital wave. "Frankly, the pandemic taught many of our prospects and customers that moving quickly is really required these days. I think that folks used to think moving quickly is risky. I think they really saw that they had to move to much more modern, flexible, digital businesses, and that we are the right destination for them without a doubt" for cloud ERP and cloud HCM.
7. Security plus performance. "With what's going on these days, you really have to be in a cloud that is basically obsessed with security while still giving you incredible performance at lower cost. Once customers give us a try, what happens is one workload comes, and then another, and that's usually followed by many others. So let's just say we've got a lot of momentum."
8. New revenue models obscure early-stage growth. "You have to understand that when we sell hardware the regular way, we recognize all that revenue once all that hardware is delivered. But when we installed [email protected], Exadata [email protected], or Dedicated Region, we don't recognize that revenue upfront.
"And so you don't even see that that is all happening right now in our income statement, and yet we're still growing… In general, when we sell [email protected] versus just selling the hardware, it can over time result in anywhere from 3X to 5X more revenue for us. But at the same time, the customer actually ends up spending less overall over that time because we manage their entire estate. We update their databases, etc., depending on what services they're using, and they get the benefit of always having capacity, always having the most up-to-date system, and the most secure system that's patched and fully managed by us. So though ultimately they give us significantly more money over time—3X to 5X more—in fact, they end up spending much less to maintain their estate."
9. Powerful performances in every region. Noting that "For me, this was my first full year with the field, so I really applaud the team for doing a spectacular job worldwide," Catz said, "I have a very refreshed and new and really successful management team in Europe, and they are pretty much firing on all cylinders. It is extremely broad… with incredible strength worldwide. Latin America: doing phenomenally. Japan: doing phenomenally. And of course led by North America. It's been an amazing year. It was a phenomenal quarter. But truly an amazing year, and on a worldwide basis. I'm more than satisfied—I'm delighted by the results of the team."
10. Big RPO means the future looks very strong. It's important to note that while some of the Cloud Wars Top 10 have nothing but cloud revenue in their RPO (Remaining Performance Obligation), Oracle's includes some on-premises commitments as well. So while Oracle reported overall RPO growth of 8%, it's cloud RPO—which the company does not release—would be much, much higher.
"The RPO was driven by really, really strong bookings that were truly enormous. Obviously, they don't show up in the income statement right away, but they — you know, the future is just so positive. And you might have heard me, I was hinting to that in my comments. And one of the reasons we're so comfortable leaning into our investment because we really want to make sure we've got the capacity to take on the enormous amount of bookings that are flying in… But there is just an enormous backlog for us of customers that are going live and that will start consuming, and we're very optimistic."
Bonus #11 from Larry Ellison. Catz and Ellison have worked together for 22 years at the top of the company, and Ellison made a point of singling out Catz's contributions and performance during her first full fiscal year as CEO: "Thanks, Safra, and great job. Your team delivered a spectacular Q4."
Disclosure: at the time of this writing, Oracle was among the many clients of Cloud Wars Media LLC and/or Evans Strategic Communications LLC.