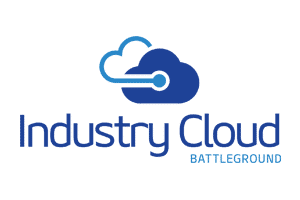 You're watching a top moment from the Industry Cloud Battleground Week highlighting the financial services industry. This five-day digital event, which premiered in November 2021, delivered insights to inspire, educate and engage business and technology leaders who are actively defining their industry-specific cloud strategy.
---
Highlights
00:09 – Laurie Meissner, Senior Vice President and Global Controller of Aon, shares that with over 500 offices worldwide, Aon needed a solution to drill down the details of financial activities and results.
00:35 – Patrick Neeley, Executive Vice President Back Operations Group of Simmons Bank, shares how the company was searching for an application or platform that would enable the bank to automate processes as well as promote scalability and increase efficiency.
00:51 – Ganesh Kumar, Chief Operating Officer of Oriental Bank, talked about how the Workday platform put the financial institution on the right patch for acquiring larger banks and easily integrate its customer base.
01:08 – Karen Collins, Chief Talent Officer of BMO Financial Group, explains how Workday's integrated platform has allowed the financial group to provide a consistent digital experience across its entire global footprint.
01:41 – Amy Smith, Vice President of Accounting and Reporting of CNA Insurance, describes the partnership with Workday and how it was the right fit to simplify current financial systems.
---