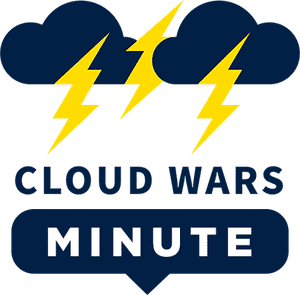 Welcome to the Cloud Wars Minute — your daily news and commentary show, hosted by Cloud Wars Founder, Bob Evans. The next three minutes are packed with insights and perspectives around the "reimagination machine" that is the Cloud! Today's Topic: Microsoft Wants to Help People "Reimagine Everyday Work & Life"
Highlights
0:10 – With some of its recent announcements, Microsoft is clearly setting out to shape the future. Bob says that it's fascinating to look at that ambition in correlation with Microsoft's recent release of fiscal-Q2 earnings results. Within those numbers, Azure and other cloud services grew at 46%.
1:05 – Those earnings results for Microsoft's fiscal-Q2 underpin the larger story and larger dynamic at play here. Over the past several weeks, Microsoft shared its intention to acquire Activision for $69 billion and it announced an expansion of its partnership with FedEx to "transform commerce."
1:32 – Bob shares a segment of a quotation from Microsoft CEO Satya Nadella that speaks to the company's ambitions: "Microsoft is setting out now to help people reimagine everyday work and life." In addition to that segment, Bob reads from Nadella's statement that came out alongside the company's recent earnings numbers.
2:20 – The expansion of the scope of Microsoft's ambitions is happening right in front of us. They're diving deeper into the world of gaming and the metaverse, while simultaneously advancing what's possible when it comes to commerce, supply chains, and more.
2:55 – Microsoft is focused not just on work, but as Nadella said, on "everyday work and life," and the interplay between these two. This is a fascinating theme going on within the company now, and we'll be keeping a close eye on it in the near future.