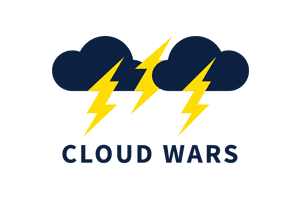 In a chilling case of anti-competition bureaucrats looking to hamstring the greatest growth market the world has ever known, the anti-capitalist bureaucrats of the European Union (EU) are preparing to launch one of their mindless and destructive proctological examinations of a world-class technology company.
In this instance, the EU nannies are targeting Microsoft and its world-leading cloud business for 3 reasons:
Because Microsoft's cloud business has been hugely successful, with revenue for calendar 2022 likely to top $100 billion;
Because Microsoft is based in the United States; and, even more insidiously,
Because they can.
In a recent news article, Reuters said that "EU antitrust regulators are quizzing Microsoft's rivals and customers about its cloud business and licensing deals." To me, that sounds like a precursor to what very well could become an extensive, expensive, endlessly expansive, and utterly pointless disruption of Microsoft's cloud business.
And the reasons that I—or any lover of free-market capitalism, unfettered marketplace competition, and the judgment of business leaders over those of command-and-control EU bureaucrats—object so strenuously to this looming disaster are simple: while Microsoft itself has surely prospered with the rise of its market-leading cloud business, the company's success has also spread prosperity and growth and innovation and opportunity for hundreds of thousands of happy customers, for tens of thousands of revitalized partners through whom about 93% of Microsoft's revenue is funneled, and for hundreds of thousands of Microsoft employees.
Yet, because of its success in the cloud, and because of its technological excellence and ambition with cloud and AI and other advanced wonders, and because Microsoft has created and earned a stupendous market valuation of $2.36 trillion, the EU ninnies—oops, I mean to say nannies—have determined that Microsoft should be punished, hamstrung, distracted, and cut down to size.
Only the EU paper-shufflers could conceive of an investigative process so twisted that they are consulting Microsoft's rivals, per the Reuters article cited above, to determine the "fairness" of the Microsoft's business practices in the cloud.
And as we wrote just yesterday in Cloud Wars, the overall enterprise-cloud business is so vibrant and competitive and broad-based that I believe the former king of the cloud, Amazon's AWS, has a decent chance to topple Microsoft as the #1 company on the Cloud Wars Top 10. You can read all about it: #2 Amazon Hopes to Overtake #1 Microsoft as Cloud Market Soars.
Final Thoughts
I fully realize we live in an imperfect world. And I fully realize that Microsoft has, over the years, run afoul of various regulatory bodies and has at different times agreed to pay massive fines to those bureaucratic tyrants.
But surely—surely!—even an outfit as ill-equipped as is the EU antitrust crew to monitor the business world in today's fast-paced times could find some other and more-plausible phantoms to pursue.
Unfortunately, as noted in bullet-point #3 above describing why these anti-capitalism crusaders do what they do—"because they can"—the bureaucrats are playing a can't-lose game governed by inscrutable rules that they themselves have written and that they can change and adapt to suit their particular needs.
Because even if Microsoft is able to refute every insinuation, innuendo, and interminable charge the EU circus cooks up, the bureaucrats are untouchable. They bear no cost, they lose no power, they're not obliged to provide any sort of redress, and—worst of all—they're perfectly free to bumble their way into their next probe of a company whose biggest offense has been to succeed.
To be a world-class innovator.
To do many things better than some of its competitors.
To provide enormous value to customers willing to pay fair prices for that.
And that's why the EU bureaucrats are a much bigger threat to Microsoft than any of its fellow high-achievers in the Cloud Wars.
---
Register today for THE cloud event of the year