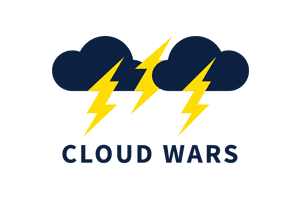 Amazon's revitalized AWS cloud business has been on a growth tear over the past 3 quarters and is positioning itself to overtake mighty Microsoft as the #1 player in the Cloud Wars Top 10.
Over those past 3 quarters, AWS has pulled off a couple of extraordinary feats: its growth rate has gotten higher in each of those periods, and AWS has grown faster than Microsoft's cloud business in each of those quarters as well. (For complete details and breakdown of that trend, please see our Feb. 8 analysis called Amazon Thrashes Microsoft in Q4 Cloud Growth Rate, 40% to 32%.)
That is a stunning achievement for AWS, which since its inception has been the undisputed category king in cloud infrastructure. But Microsoft's broader-based cloud business that offers not only infrastructure but also an enormous range of platform services and high-growth applications such as Dynamics 365 began overshadowing the AWS cloud business about 3 years ago.
At the beginning of 2021, Microsoft's cloud business was about 30% larger than that of AWS, and Microsoft had been steadily pulling away from AWS because it was growing more rapidly.
But upheaval is the norm in the Cloud Wars. And while for most of those 3 years Microsoft was generating cloud revenue volumes and growth rates that made its #1 spot on the Cloud Wars Top 10 seem impregnable, AWS's resurgence—or as Amazon likes to say, its "reacceleration"—has put it in a position to knock Microsoft out of the top spot.
Here's why:
While the Cloud Wars Top 10 rankings certainly take into account the revenue of the various vendors, that's not the only factor: look at IBM, which for calendar 2021 reported cloud revenue of $20 billion yet sits at #10 on the Cloud Wars Top 10.
Another top-priority factor in the rankings is the growth rate, which in addition to being a financial metric is also a signal that the company is delivering something that customers find to be unique and high-value.
And that's why I think AWS is in a high-potential position to reclaim the #1 spot from Microsoft after 3 years as runner-up to Satya Nadella and company:
it's been growing faster than Microsoft's cloud business for 3 straight quarters;
its growth rate over that time has been accelerating;
for Q4, it posted a stunning growth rate of 40% compared to Microsoft's 32%;
it is approaching the growth rate of Google Cloud, which has for the past year been the Cloud Wars Top 10 growth champion but is only about one-third the size of AWS; and
AWS's resurgence is a reminder to all of us that, no matter what market you're in, no one owns first place—the leader only rents that spot until the marketplace decides it favors a new tenant.
Will this high-profile switch in Cloud Wars Top 10 come to pass? It all depends on the Q1 numbers that Microsoft and Amazon release later this month. But as I see it, here's what AWS needs to do to claim the top spot:
Maintain the 40% growth rate it posted in Q4. That's a very tall order, particularly as AWS's year-ago Q1 revenue was $13.5 billion. But if AWS can achieve that lofty growth rate in Q1 of this year for the second quarter in a row, it will demonstrate that it has snatched high-level marketplace momentum back from Microsoft. That would put AWS's Q1 revenue at almost $19 billion.
Whatever AWS's Q1 growth rate turns out to be, that figure must be at least 2 percentage points higher than what Microsoft Cloud reports. Recall that for Q4, AWS grew much faster than Microsoft Cloud: 40% to 32%. So AWS has to show it's capable of maintaining and extending its lead.
In the category of alignment with emerging customer demand, AWS needs to be more visible with regard to its industry-solutions capabilities. AWS clearly is active in that space, but it's not always clear about what exact role it is playing beyond being a platform catalyst for partners. Here is the top-line description AWS offers for its Cloud Solutions by Industry: "With millions of active customers and applications, AWS has the proven capability to meet your specific business needs for scale, operations, security, and compliance." I don't doubt that AWS has "millions of active customers," but is AWS also saying that it has "millions of active applications"? I don't think so, because I didn't know AWS is in the apps business. And this goes to my point about the lack of clarity AWS offers around its industry offerings.
I'd also love to hear AWS talk about its plans for co-creating unique solutions with customers. This is becoming a huge trend in the Cloud Wars, and while once again I don't doubt that AWS has some good things going on here, I would like to see AWS showcase these transformative deals more openly and visibly. This is a significant factor for me in determining the Cloud Wars Top 10 rankings.
Neither company has yet released the date for its Q1 results (for Microsoft, it will be fiscal Q3) but they will most likely come in the last week of April or the first few days of May.
And as soon as those are out, I'll get to work figuring out who's #1 in the Cloud Wars.
---
Register today for THE cloud event of the year