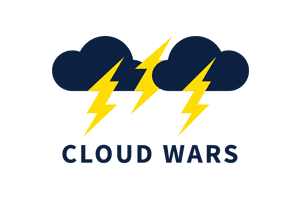 While serving three different parts of the booming enterprise-cloud market, Salesforce, Snowflake, and Workday will all keep the cloud boom booming when they announce quarterly earnings in a couple of weeks because business customers continue to crave their solutions for accelerating into the future.
Here's a quick look at why I believe each of those companies will report powerful ongoing growth numbers for their fiscal Q4 periods ended Jan. 31.
Salesforce: earnings date March 1
At #4 on the Cloud Wars Top 10, Salesforce has shown an extraordinary ability to continue growing around 25% per quarter regardless of how big its base has become. Two core factors are driving its growth: the "Customer 360" solutions and story that have grabbed the attention of CXOs, and Marc Benioff's relentless expansion of the CRM category into adjacent segments that often strain the limits of even a very broad definition of CRM.
The latest example is its Safety Cloud to help businesses apply data-driven processes and decision-making to enable face-to-face events with greatly reduced risk. Benioff might say, "Of course that's CRM! After all, who goes to events? Customers! Who needs to be kept safe? Customers! This is CRM at its essence."
I also think there's a great chance Salesforce will post its first $7-billion quarter for its fiscal Q4. And if they generate the type of extra oomph that Salesforce Q4s often generate, they'll have an outside shot at reaching $7.5 billion.
Workday: earnings date Feb. 28
At #8 on the Cloud Wars Top 10, Workday continues to win major corporate customers—increasingly on a truly global scale—turning to Workday to modernize and harmonize their financial operations, their HR operations, or both.
Workday's annualized revenue is now $5 billion, and the company has stated publicly that the disruptions triggered by the pandemic have forced many big customers to accelerate their moves to the cloud for not only HR but also for a wider range of financial applications. Over the past few years, Workday has given more businesses more reasons to turn to Workday for financial applications as it has added rich capabilities for planning and procurement via acquisition, while developing internally its high-growth Accounting Center solution.
Snowflake: earnings date March 2
For #9 Snowflake, its track record and remarkably tight product-market fit make it a pretty much a given—if there is such a thing in this world—that it will post an impressive quarter. To me, the only question is around just how impressive its fiscal Q4 will be: will Frank Slootman and company somehow be able to maintain triple-digit growth as their annualized run rate surpasses $1 billion?
The company's created something of a cult around its elegant and brilliant "data cloud" position: for the fourth straight quarter, the results of a third-party survey state that 100% of Snowflake's customers would recommend the company and its solutions to other organizations.
On top of that, Slootman is proving that, in light of his ongoing success at Snowflake plus his previous track records with high-flyers Data Domain and ServiceNow, he has earned the right to be considered as one of the world's top executives, either inside or outside the technology business.
For a company of that size to be growing at 100%, the laws of physics can be difficult to obey as the G-forces approach fly-apart levels. That won't happen in a company run by Frank Slootman—and once again, the only question I have on just how good its Q4 will be is whether Snowflake can hit 100% growth again.
Like tapping in par putts in golf, having to "settle" for a growth rate of "only" 95% means you are in a pretty strong position.
Final thought
In early March, we'll keep you fully informed on how each of these cloud powerhouses did in its fiscal Q4, and in particular we'll dig into what that means for you—their customers.
---
---