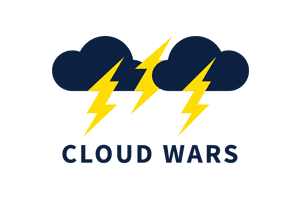 Snowflake's radically different technologies, customer impact, and operating model totally befuddled several analysts on Snowflake's recent Q4 earnings call and eventually inspired CEO Frank Slootman to offer the unusual comment of, "This is not philanthropy."
On a stunning earnings call during which Slootman and other Snowflake execs were relating how they somehow kept the company's growth rate about 100% yet again, multiple analysts demonstrated with their confused questions that they were totally unprepared to grasp the new market dynamics that Snowflake is driving in the cloud.
I found that particularly puzzling because when a company reports triple-digit sales growth yet again, I would think that their story would of necessity include some unconventional wisdom, unique approaches, and highly innovative thinking. I mean, if Snowflake just did what everybody else is doing, would it be rational to expect it to grow 100%+?
For more on the Snowflake phenomenon and particularly on Slootman's management style, please check out the results of our recent exclusive interview with Slootman: my high-level article, Snowflake CEO Frank Slootman Shares Secrets of Unrivaled Success in 'Amp It Up', and the full-length video interview here.
From my perspective, here are some of the new models Snowflake is embracing and that are simultaneously mystifying analysts but positively dazzling customers:
offering a data cloud that is built around what customers want and need, rather than around the code a particular cloud vendor is tied to;
surging into industry-specific solutions to drive new and greater value for customers;
complementing longtime relationships with IT and the CIO with new engagements driven by non-tech leaders; and in Slootman's own words,
offering "a single data operations platform that addresses a broad spectrum of workload types with incredible performance, economy, and governance";
enabling "a data cloud without silos, and with the promise of unfettered data science;" and
promising "to continually enable more workload types, use cases, and data types."
While the customer-centered dynamic described multiple times by Slootman and CFO Mike Scarpelli is certainly not common, the inability of several analysts to grasp the situation and their repeated requests for more "color" on it had me pretty much convinced that I had tuned into a discussion between Bugs Bunny (Snowflake) and Elmer Fudd (the analysts) rather than an earnings call.
The upshot is that Snowflake has released some powerful new capabilities that allow customers to perform the same number of queries while using less of Snowflake's services. That seems like a pretty basic tenet of the enterprise-tech industry for decades: more performance at the same cost, or, same performance at lower cost. That is, after all, what has made the enterprise cloud—say it with me!—the greatest growth market the world has ever known.
But six or seven analysts came back to the issue over and over again, apparently unable or unwilling to understand the explanations from Scarpelli and Slootman that while in the short term the higher-performance platform capabilities would cost Snowflake some revenue, in the long term it would help inspire those same customers to decide to move more and more workloads to Snowflake.
As Scarpelli put it when he first brought up the "revenue headwind" in his prepared remarks, "While these efforts negatively impact our revenue in the near term, over time, they expect they will lead customers to deploy more workloads to Snowflake due to the improved economics."
Scarpelli offered close variations of that explanation multiple times during the Q&A, but after the sixth or seventh time the various analysts raised the same question, the no-nonsense Slootman stepped in.
"Let me say one thing. It's Frank. This is not philanthropy. We are very much doing this because this stimulates demand," Slootman said.
"And by the way, we can prove that by going back years because we've done this over and over, and it does stimulate demand but it doesn't do it in real time. There's a lag involved in this process."
No, it's definitely not philanthropy, and here are a few Snowflake details to underscore that:
for FY22 ended Jan. 31, product revenue grew 106% to more than $1.1 billion;
RPO grew to $2.6 billion, up 99%;
Q4 bookings reached record levels;
net revenue retention rate reached 178%; and
in Q4, Snowflake added 14 Fortune 500 customers, and 21 from the Global 2000.
Philanthropy?
Fuhgeddaboudit.