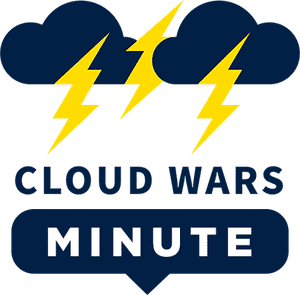 Welcome to the Cloud Wars Minute — your daily news and commentary show, hosted by Cloud Wars Founder Bob Evans. Each episode provides insights and perspectives around the "reimagination machine" that is the Cloud.
In this Cloud Wars Minute, Bob examines a surprisingly one-sided battle among top cloud providers for Snowflake customer partnerships.
Highlights
00:01 — Snowflake is the smallest of the top 10 Cloud Wars companies, but also demonstrates the most rapid growth.
00:48 — In the quarter ending July 31st, Snowflake reported product revenue up 83% to a near half-billion in quarterly revenue.
01:18 — On Snowflake's recent earnings call, AWS is shown crushing Microsoft and Google Cloud among Snowflake customers.
01:35 — Snowflake CEO Frank Slootman reaffirmed the company is open to all the major cloud vendors and provides the same customer experience regardless of which cloud they use.
01:55 — Snowflake CFO Michael Scarpelli offered the following numbers:
80% of Snowflake customers use AWS
18% use Microsoft Azure
2% use Google Cloud
02:11 — Bob explores possible explanations for AWS' dominance among Snowflake customers.
---
To see more Cloud Wars content, including all recorded sessions from June's live Cloud Wars Expo, please register here for your Cloud Wars Expo on-demand pass. The on-demand pass, which is included with your Acceleration Economy subscription, gives you access to approximately 40 hours of invaluable educational content from last month's event.