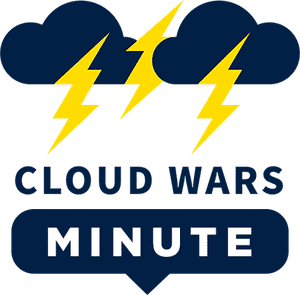 Welcome to the Cloud Wars Minute — your daily news and commentary show, hosted by Cloud Wars Founder Bob Evans. Each episode provides insights and perspectives around the "reimagination machine" that is the Cloud.
In this episode, Bob recaps ServiceNow CEO Bill McDermott's appearance on "Mad Money" and why McDermott believes technology to be the only way forward for companies in virtually every industry.
Highlights
00:09 — ServiceNow CEO Bill McDermott appeared on Jim Cramer's Mad Money last week to discuss large-scale economic forces impacting the cloud growth market.
00:47 — McDermott reports discussions with customers are playing out more positively compared to the alleged crisis portrayed by the media.
01:43 — Competing in this age is done through technology; tech solutions to everyday business problems will be "front and center" for every industry moving forward.
02:11 — McDermott emphasized there is "no way out" but to innovate and drive technology throughout your company.
02:37 — Information technology has shifted from a company cost center to a source of innovation, value, and growth opportunities.
03:24 — A clearer understanding of cloud growth amid economic concerns will take shape soon as earnings season reveals quarterly figures for the major Cloud Wars players.
---
To see more Cloud Wars content, including all recorded sessions from June's live Cloud Wars Expo, please register here for your Cloud Wars Expo on-demand pass. Starting on July 20th, the on-demand pass, which is included with your Acceleration Economy subscription, will give you access to more than 40 hours of invaluable educational content from last month's event.