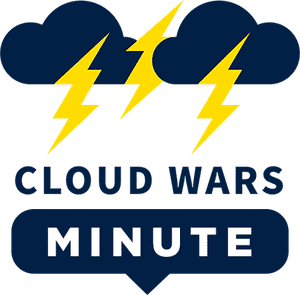 Welcome to the Cloud Wars Minute — your daily news and commentary show, hosted by Cloud Wars Founder Bob Evans. Each episode provides insights and perspectives around the "reimagination machine" that is the Cloud.
In this episode, Bob cites comments from the recent earnings calls of AWS and Microsoft as an indication that cloud infrastructure is quickly becoming the preferred IT architecture.
Highlights
00:08 — Top Cloud Wars companies Microsoft and AWS each report more sophisticated deals coming in for longer durations and increased revenue.
00:40 — Microsoft CEO Satya Nadella says the company's most recent quarter set a record number of new deals for both $100 million-plus and $1 billion-plus.
01:14 — Amazon CFO Brian Olsavsky confirmed similar trends for AWS, showing longer and more sophisticated commitments from customers. AWS backlog is reportedly up 65% while the average duration of deals signed in Q2 is nearly four years.
01:43 — The cloud is becoming the preferred IT architecture, even for companies like IBM with long-established legacy systems. The multi-cloud will soon represent how every company does business.
---
To see more Cloud Wars content, including all recorded sessions from June's live Cloud Wars Expo, please register here for your Cloud Wars Expo on-demand pass. The on-demand pass, which is included with your Acceleration Economy subscription, gives you access to approximately 40 hours of invaluable educational content from last month's event.